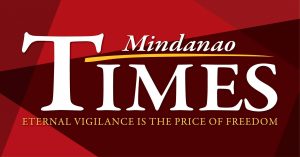 THE CITY government has assisted the cremation of 725 cadavers since the start of the COVID-19 pandemic.

"Nag-one year na atong cremation referral and after a year we assisted 725 cadavers already," Mayor Sara Duterte said on Monday over Davao City Disaster Radio.

However, she confirmed that not all of those who were cremated died of the virus.

"It is a mix of Covid suspects and Covid deaths. As you can see, the total deaths we have right now is less than the number of our cadavers cremated because some of the Covid-19 suspects were also referred for cremation as long as the family allows it," she added.

The regional office of the Department of Health reported that there have been 683 individuals who died of the virus since last year.

Based on the guidelines of the Department of Interior and Local Government (DILG) and the Epidemiologist and Infectious Disease Specialist, cadavers of COVID-19 patients must be buried or cremated within 12 hours after their deaths.

Duterte added the city government also spent about P14.85 million in building the city crematorium at the Davao Wireless Cemetery along Circumferential Road. The setting up of the crematorium was funded through the shares of the city government from the Public Service Enhancement Program and the Bayanihan 1 Act.