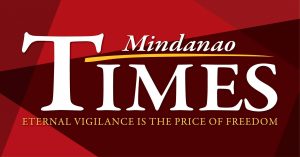 THE city government is looking at providing assistance to those who will undergo surveillance swab testing for COVID-19.

This proposal, said Mayor Sara Duterte yesterday, is being discussed as the city government is intensifying surveillance swab testing to curb the spread of the virus.

"We still have low cases and we still continue to look for more cases in our communities," said Duterte said over the davao City Disaster Radio.

Duterte then urged the public to cooperate with the city government as those experiencing influenza-like illnesses must undergo swab testing.

"Wala tay pag bag-o sa health protocols because there is a pandemic; the guidelines are still the same," she said.

The target, she said, remains 1,000 swab tests per day as this will help the city government in determining whether its approach to curbing the spread of the virus is effective or not.

She reiterated the need for the people to continue following the minimum health standards like frequent handwashing, wearing of face mask and face shield and social distancing.

On Sunday night, the regional office of the Department of Health reported the city had 32 new cases.