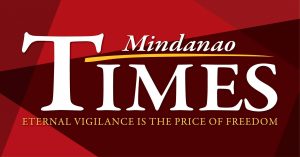 THE CHINESE government donated Thursday more medical supplies to the city that will be used for its community health services.

In a press statement, the city government said the Chinese embassy made the donation which would help the barangay health centers, their health workers, and nutrition scholars.

April Marie Dayap, chief of the Davao City Investment and Promotion Center, led the distribution of the donation which was done by cluster.

Dayap said all the health workers in the 182 barangays will receive parts of the donated supplies.

"Based sa listing coming from the City Health Office and barangays, adunay mga 3,234 ka health workers na both city and barangay based. And for our health stations, naa man tay 182 ka barangays, so naa pud tay 182 ka-set na medical health equipment and kit para sa atong mga station," Dayap said.

The Office of the City Mayor was also giving gift certificates and grocery items as its expression of appreciation for the hard work and dedication of the barangay health workers and nutrition scholars.

For barangay health workers and nutrition scholars, each received a Baxtel Aneriod sphygmomanometer with stethoscope, a first aid kit, and an umbrella

Each of the barangay health centers received two Primaplus compressor nebulizers a Baxtel Aneriod sphygmomanometer with a stethoscope, a weighing scale with height measurement, and a first aid kit set.