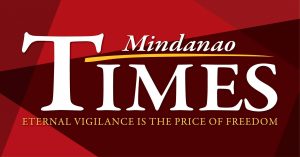 THE MINDANAO Development Authority (MinDA) will propose to the Senate the formation of the body that will draft a plan to prepare for risks on health of human, plant and animal.

Secretary Emmanuel F. Piñol, chair of the body, said Thursday said the proposal, the "National Commission on Emerging Risks to the human population of the country, including the plant and animal industry, is a must, given our experiences with the recent pandemic and animal and plant diseases."

Piñol said the body is very important because had it been created, the country would have been prepared for the COVID-19 pandemic and the Asian Swine Flu (ASF).

He pointed out that as early as 2018, he already proposed the creation of the National Inter-Agency Task Force "to help the Department of Agriculture (DA) address the threats of the hog viral disease."

"Several memorandums, including additional proposals for the installation of X-Ray machines for the incoming passengers accompanying and hand-carry luggages, were, however, not acted on," he explained.

The national government, he added, lacks a body that can comprehensively address challenges during critical times. "Besides, the bureaucracy by its very nature moves so slow and it could not possibly catch up with a fast mutating and spreading viruses like the COVID-19 or the ASF," he said, citing that the problem has emerged as the country has continued to face the pandemic because the country does not have a comprehensive data that could have been used to address the problem.

The same body, he added, can formulate mechanisms that will address the challenges that the economy is facing as he cited the cases of the hog industry which has lost so much, and the banana industry which has been facing a dreaded disease in the Fusarium wilt.

He said the body will be able to provide the President and decision makers craft policies that will craft informed policies to protect both the people and the industry as it will be composed of experts, particularly scientists.

"Instead of leaving the decision-making to bureaucrats and government functionaries, scientists and experts will be relied upon to come up with science-based assessments and recommendations," he added.

The body will also be tasked to conduct researches, including the development of solutions including vaccines and other remedies for the diseases.

"This is a very serious matter which we should really work on, or else, with the countless emerging threats faced by the world now, our country would never be able to get out of the rut," he added.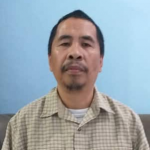 Managing Editor at Mindanao Times