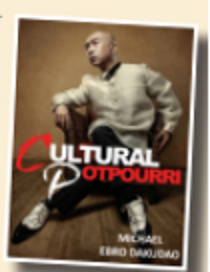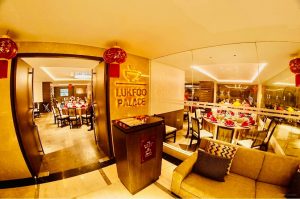 IT IS without a doubt that the cuisines of Southeast Asia, including that of the Philippines, have been heavily influenced by Chinese cuisine.
Through centuries of trade, migration, and intermarriage, primary staples of Chinese cuisine have been incorporated into Philippine cuisine. Chinese influence in Philippine food can easily be identified owing to the food names derived from Hokkien like pancit, lumpia, siopao, siomai, cuapao, machang, lomi, among so many others.
What Pinoy doesn't love Chinese food?
Indeed, the country's Chinese food has been a hybrid of the real thing owing to various factors resulting in the "pseudo-Chinese" cuisine we know and enjoy eating today. Since most of the early Chinese traders and settlers in the Philippines were from the Fujian province, it is Fujian/Hokkien food that has spread its influence in the various regions of the Philippines including Davao City. Other styles of Chinese cuisine like Cantonese food are available though in the minority.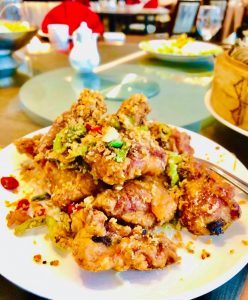 Cantonese cuisine is reputed to be the "haute cuisine" of China and originates from the province of Guandong, an area blessed with abundant rainfall and a warm tropical climate. Guandong Province is known for its agriculture, and there are plenty of pig and poultry farms there.
A distinctive feature of Cantonese cuisine is preserving the natural flavors of the food. A Cantonese cook is said to be very careful in making sure that the meal is not overcooked or too heavily seasoned. Steaming and braising are a Cantonese cook's favorite cooking techniques.
Getting its share of foodies especially on weekends since its reopening last March, which includes Davao's prominent Chinese families, and surprisingly, even well-heeled Muslim gourmands and expats, is Hotel Acacia's Luk Foo Palace.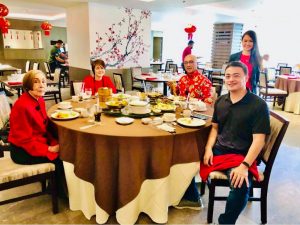 Since the closure of Marco Polo Davao's Lotus Court which was famous for its Cantonese cuisine, Luk Foo Palace is now recognized as the best Cantonese hotel restaurant in the Mindanao region. High end Cantonese specialties with distinct and authentic Chinese flavors like hot prawn salad, signature Luk Foo fried rice, Kingdao spareribs with salt and pepper, steamed crystal prawn balls with egg white sauce, special cold cuts combination (of Peking duck, pork liempo, chicken asado, seaweeds and century eggs), steamed Lapu-lapu in soy sauce, beef with vegetables in oyster sauce, crispy noodles with assorted meat, rainbow style duck with veggies, sautéed scallops with prawn balls, deep fried taro puff, plus steamed shrimp, pork and vegetable dumplings are the best you will ever taste right here in Davao City.
Look Fu Palace has Du Roy Ji Kwan of Hong Kong for its Chef de Cuisine. The English speaking and personable chef Du Roy Ji Kwan has worked in respected restaurants and hotel restaurants in his native Hong Kong, Indonesia, Shanghai and Heibei (China), and Australia before coming to the Philippines in July 2015.
He became the Executive Chef of Fortune Hong Kong Seafood Restaurant, the reputed excellent Chinese food haven in cool Baguio City where he was tasked to redesign the Chinese restaurant's menu. "I aim to provide Luk Foo Palace diners of Davao City with the best quality of Cantonese cuisine," chef Roy promises.
When asked what for him is the hardest dish to cook, he answered, "It is always seafood which for me is the hardest to prepare and cook." In my honest opinion, chef Du Roy Ji Kwan of Acacia Hotel's Luk Foo Palace offers mouthwatering delights that are even tastier than those offered at the Michelin starred Tim Ho Wan in Makati City.
Thank you, Acacia Hotel Senior Sales Manager Agot Serrano, Marketing & Communications Officer Izza Cadiente, Senior Sales Manager Ryan Kenneth Rodriguez, F&B Manager Rico Aguirre, and chef Du Roy Ji Kwan for the Acacia Hotel warm welcome and hospitality.