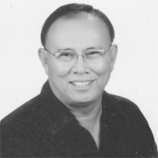 INDEED the year-long self-isolation of people in their respective residences in compliance with the health protocol to stay home under the pandemic regime, is taking its toll on not a few of them including us.
Yes, last Wednesday we emailed our column intended for yesterday, Thursday, April 15, 2014. In our subject portion of our sending message we got the date correctly, April 15, 2021.
However, we missed the day. Instead of Thursday we encoded Friday. This is all because we seem to have lost track of the days having continuously stayed in the house day in and day out, doing routine things that we normally do in our residence including visiting the little farm that we maintain.
We are not even aware that we have already read almost the entire volume of what is left of the printed version of Encyclopedia Americana that we bought and included in our collection of books during the elementary years of our children. Of course, we just read it without the intention to digest by heart the contents as we did it for the sake of whiling away our time.
We can only thank the social media and the mainstream media like television and the digital copies of local as well as national newspapers because these are the ones keeping us abreast of what is happening in our city, in the country and the world in this time of serious health emergency resulting to the grave economic downturn of many countries like the Philippines.
Of course, we can very well justify ourselves if we desire to go out of our residence and go somewhere. Not only that we have our Davao QR Code, our current work as journalists will surely allow us to be outside our house. But we have to admit that our age level is now within the range of the so-called vulnerable sector to the virus infection. So we have to be careful not only for us but for our loved ones and other people that may get near us for whatever reason.
As they say, "Prevention is always better than seeking for cure." In other words, "Better be safe than be sorry." And of course, we still believe we are a responsible citizen. So we must obey lawful orders even if we personally believe that these may be restricting our rights as human beings and citizens of this country.
********************
There is no doubt that our lady Mayor Sara Duterte-Carpio is aware of the predicament of her constituents a little over one year into the pandemic. Many Davaoenos have lost their jobs or are deprived of opportunity to earn a living on a regular basis.
Therefore she must also be feeling the crunch in the stomach of many Davaoenos, especially those who are dependent on their daily wages; those who are paid by the day of their work or those that can only earn money if they can go out of the house and do their thing on the streets, on the garbage disposal area and other places of livelihood means.
This awareness by the mayor of the predicament of many of her constituents, we assume, could be the reason why she had decided to appeal to the employers in Davao City to allow their workers tested positive with CoViD 19 to continue working for their establishment at home. This way, the mayor believes, the workers will continue to earn their keeps and live for each day that they cannot report to their workplace while the virus is still inside their physical system.
The mayor also thinks that in doing so the employer establishment will also be able to survive as their businesses will remain operational with the infected workers still able to deliver the services required of him or her by working at home.
In other words, they can be helping each other survive the pandemic and still remain intact once the emergency is over.
*************************
Now we are reminded of the time when the Davao City Police Office (DCPO) Director was then Col. John Michael Dubria. As far as we can remember he was the one who put flesh to the words Police Community Relations by practicing it during his time.
We cannot forget when policemen visited several Home for the Aged and other orphanages bringing cheers to the residents there many of whom are already forgotten by their relatives or are simply neglected and left to the care of social workers or house parents.
Yes, what reminded us of the former DCPO chief who is now Police Regional Office 12 director Brig. Gen. Dubria was the construction and turn-over of a house by the members of the Baguio District police station for a visually-impaired native woman with her children but abandoned by her husband.
Earlier, a contingent of policemen from the PRO XI together with their comrades from the Davao del Norte Police Office erected several durable houses for natives in a remote area in Talaingod town. The policemen were not just constructing houses, they were actually building a community for the natives there who for the longest time have always been subjected to intimidations by some armed elements other than government troopers.
To us, what the now Brig. Gen. Dubria started as simple manifestation of the police not just as law enforcers but as partners in peace building the present crop of policemen under the able leadership of PRO XI chief Brig. Gen. Filmore Escoval and DCPO director Colonel Craft are already into establishing new wholesome communities in their area of jurisdiction.
We only hope that there are no more bad eggs left in the policemen's rank so that the monument of a new police image the present heads are building will not collapse to the ground once more.