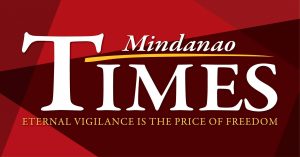 MORE THAN 14,000 healthcare workers from public and private healthcare facilities in Davao City have been inoculated under the COVID-19 vaccination program rolled out in March.

Davao City's COVID-19 Task Force reported that the total number of healthcare workers who received the jabs represented 63% of the targeted 22,000 healthcare workers. Of the 14,000, about 4,557 already received their second dose of Sinovac's CoronaVac.

"We target to vaccinate more or less 22,000 from Group A1 so we still have to vaccinate 7,000 plus healthcare workers," said Dr. Ashley Lopez, focal person of the City's COVID-19 Task Force during the Davao City Disaster Radio segment.

The city is already in the Letter G category under Priority Group A1. Letter G are stand-alone facilities, clinics, and diagnostic centers.

"We are currently vaccinating those in stand-alone clinics, paanakan, lying-in clinics, dermatologic clinics, dialysis centers. This is ongoing at Magallanes Elementary School," he said.

He said that as soon as the priority group A1 will be completed, Group A2 or the senior citizens' vaccination will commence.

"Kung wala lay interruption sa atoang supplies sa atoang vaccines, sa delivery and allocations (If there is no interruption in the delivery and allocation of vaccine supplies), then probably by May, we start with senior citizens," he said.

On Wednesday morning, 28,400 vials of Sinovac's Coronavac have arrived at Davao International Airport. The allocation for Davao City is still undisclosed but Lopez is hopeful that this could speed up the vaccination of city frontline healthcare workers.