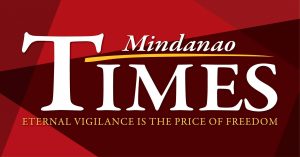 SOLDIERS recovered a high-powered firearm and several belongings during a five-minute firefight with the New People's Army (NPA) in Sitio Madbad, Barangay Bangonay in Agusan del Norte on April 12 at 6:14 a.m.

1Lt. Edmar Colagong, the civil-military operations officer of the 29th Infantry Battalion, said they recovered an AK-47, AK-47 magazine loaded with 20 rounds, two backpacks, two hammocks, one poncho tent, 15 kilos of rice with canned goods, other personal belongings, and subversive documents.

Colagong said the soldiers were on security patrol when they encountered about five communist fighters believed to be members of Sandatahang Yunit Pangpropaganda, Guerilla Front 16A of Northeastern Mindanao Regional Committee.

The exchange of fire lasted for about five minutes before the enemy withdrew toward the northeast direction.

Lt. Col. Aristotle F. Antonio, acting commanding officer of the 29IB, said that the number of the NPA is declining, and "we assure that we will continue to hunt those remaining members of the group until there is no one left."

"Do not waste your precious life moving in the mountains and enduring ceaseless pain.The government is ever willing to help you find your ways. So, come now, surrender, and be reunited with your family once again," Antonio encouraged the remaining guerrillas.