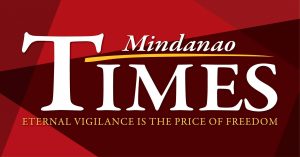 A DRUG suspect was arrested in a buy-bust in Purok 3, Looban, Barangay Talomo at 3:55 p.m. on Monday, April 12.

He was identified as Tampos Royeras alias Anselmo, 49, a resident of Barangay Talomo.

Royeras was arrested after handing over P2,000 worth of sachet of shabu to operatives of the San Pedro Police Station Drug Enforcement Team and the Philippines Drug Enforcement Agency XI.

Seized from him were nine pieces of elongated sachets of suspected shabu weighing 1.04 grams with an estimated street value of P20,000. They also recovered Samsung phone and the Suzuki Smash motorcycle.
He is now detained in the San Pedro Police Station, facing a charge for violation of sections 5 and 11 of R.A. 9165.

ALIAS "DINO" BUSTED IN DRUG BUY-BUST OPERATION

Personnel of Baliok Police Station under the direct supervision of Officer-In-Charge PMAJ JOENEL S PEDERIO, in coordination with Philippines Drug Enforcement Agency conducted a buy-bust operation at Tigatto Road Buhangin, Davao City on Sunday, April 11.
Dino Marti Dujali Yap alias "Dino",40, jobless resident of Juliville, Brgy. Buhangin Davao City was caught in the act while selling in front of Isidore Vet Clinic at 10 in the morning that led him to the hands on the authority.
Law enforcers recovered 3 sachets of suspected shabu weighing 1 gram and an estimated street value of P40,000. Also recovered are P2000 bill money, and one gold Huawei mobile phone used in transaction.
This newly identified drug suspect is now detained while pertinent documents are now being prepared for filing appropriate charge against him.

-Kinneth Guadamor-UM Intern