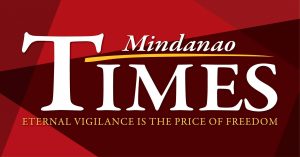 THE COVID-19 Task Force Focal Person also urged Dabawenyos to cooperate and not doubt to participate if there are surveillance activities in their area.

"Ginapadali nato sa atoang district level ang ilahang mga district swab center para ma-decongest nato ang atoang Sta. Ana swab center (We have already directed our district health centers to speed up their respective district swab center to decongest our Sta. Ana Swab Center)," Davao City Mayor Sara Duterte said on April 12 during her regular program on 87.5 FM Davao City Disaster Radio.

Duterte said that there is a need to open up additional testing centers to accommodate individuals in distant areas and to avoid overcrowding.

"Nakita nato nga dunay need gyud nga mag-open og mga district swab center para dili na layo sa mga tao. Diretso na sila sa mga district health center nila duol sa ilahang residential address ug dili mag congestion ang atoang main swabbing center (We see that there is a need to open additional district swab centers to make testing closer to the people. Through this, they may go directly to the nearest district health center easily and in turn, decongest our main swabbing center)," she said.

The mandatory testing for F1, F2, and F3 close contacts has started on Monday at the Sta. Ana Health Center. The said individuals were notified via the Safe Davao QR (DQR) text message.

The city government has stepped up its COVID-19 mitigation strategies with its active case-finding and community surveillance, to prevent and control virus transmission in the city amid a surge of cases in the National Capital Region.

It has already conducted surveillance swabbing in different areas, especially in places where there is possible convergence of people like public markets.

Duterte said that the surveillance testing will also target business offices and police stations.

"Duna napu'y dako nga trabaho karon ang atoang contact tracing team. Kinahanglan nga ilahang masumpay-sumpay ang takud-takod para makita ang sinugdan ug last person, para maputol ang transmission (There is a big job awaiting our contact tracing team now. They need to meticulously trace every close contact to identify the source and the last person, to end the transmission)," she said.

With the high participation of the identified close contacts during the mandatory testing on the first day, Duterte hopes to accommodate more individuals, up to 1,000 per day.

"Makita na nato nga duna na'y effect ang pag increase sa atoang [COVID-19] testing. Taas ang testing, daghan ta'g nakita pinaagi sa atoang surveillance testing dinha sa atong mga targeted areas ug sa swabbing sa atoang F1, F2 ug F3 close contacts nato (We see that there is an effect with the increase of our COVID-19 testing. More testing, more will be identified through our surveillance testing in our targeted areas and swabbing for our F1, F2 and F3 close contacts)," Duterte explained.

Recently, acting Davao City Mayor Sebastian Z. Duterte ordered the mandatory swabbing of close contacts of confirmed cases, effective immediately and until Dec. 31, 2021 through Executive Order No. 20, Series of 2021, known as "An Order Providing For Mandatory Swabbing Of All F1, F2, and F3 Contacts Of An RT-PCR Confirmed Positive Case Of COVID-19 In Davao City."

The E.O. aims to expand the testing of contacts beyond the F1 category as an attempt to control the transmission of the virus in the city.