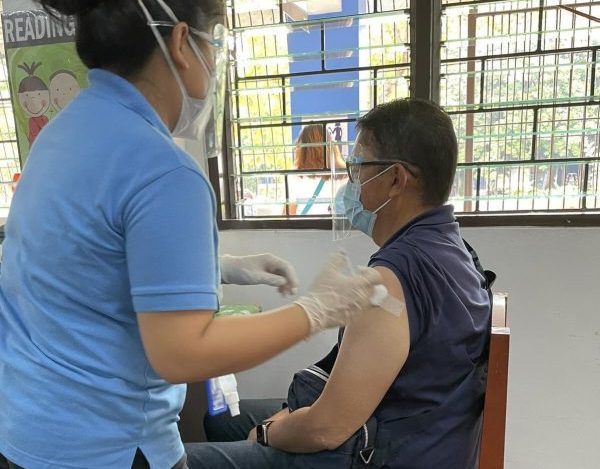 FOLLOWING the start of the inoculation of persons with comorbidity in Metro Manila, Presidential Adviser for Entrepreneurship and Go Negosyo Founder, Joey Concepcion, took part in his duty and was recently vaccinated with the AstraZeneca vaccine last April 13 at Pasig City.
A staunch advocate and believer that vaccines are the ultimate solution to the pandemic, Concepcion received his first dose of the AstraZeneca vaccine, the same brand that the private sector and LGUs had procured through "A Dose of Hope." The initiative, led by Go Negosyo, has to date secured over 17 million doses of AstraZeneca for the private sector and LGUs across the country. The vaccines were purchased at their base cost of USD$5 per dose under the nonprofit program of AstraZeneca. The first batch of 2.6 million doses is to arrive by the first week of June, while the balance of 14.4 million doses for donor companies and other LGUs will arrive in July.
Concepcion hopes that the FDA will revert its recent ruling on the use of AstraZeneca vaccines and allow the greater majority of "economic frontliners" who need the most protection to take the vaccines. Most countries have not put an age restriction on the use of AstraZeneca vaccines. PA Concepcion underlines the need and urgency to have as many people inoculated—not only for their own protection but for the greater, overall health of our country.
Let us be protected!