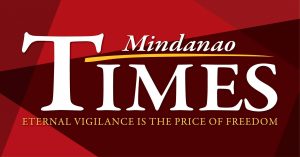 TWO MINORS caught stuffing shabu inside the food intended for an inmate in the Bunawan Police Station on Monday afternoon.

Maj. Noel Villahermosa, the commander of the Bunawan police, said the boys were 16 and 17 years old and residents of Barangay Ilang.

Initial investigation showed that the two minors were flagged by Cpl. Reynaldo Magpale Escalona Jr, the custodial officer of the station. A check of the bowl of rice they were delivering showed packets of shabu stuffed underneath.

Recovered from them were three sachets containing shabu weighing more or less one gram an estimated value of P6,800. Also seized were a glass pipe tube with traces of suspected shabu residue and a cigarette lighter.

For now, the two are temporarily detained in the Bunawan Police Station while a case for
violation of sections 11 and 12 of RA 9165 (Comprehensive Dangerous Drugs Act of 2002) is being prepared against them.