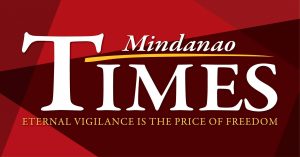 A FORMER detainee and a virtual assistant were arrested by elements of the Tugbok police in separate buy-bust operations on Friday, April 9.

Ju Bock Philben Ronan Dovonou, 24, a resident of Matina Pangi, was nabbed after selling a sachet of suspected shabu to a policeman in exchange for P500 at Purok 14, Palm Street, Barangay Mintal at 11:50 p.m.

Maj. Ricky Obenza, commander of Tugbok police, said Dovonou was monitored for almost a month and was a former detainee at the Davao City Jail in Ma-a for a drug case. He was released after plea barganing at Branch 54.

Seized from him were 13 sachets of shabu weighing 16 grams with an estimated amount of P300,000.

Meanwhile, Christian Robert Montreal Chi, 33, and a resident of Barangay Mintal, Tugbok District was nabbed after selling P500 worth of suspected shabu to an operative.

Confiscated from the possession of the suspect were two sachets of shabu with a total weight of 1.2 grams and an estimated street value of P20,000.

Both the suspects are now under the custody of the Tugbok Police Station while cases for violation of Sec. 26 in relation to Sec. 5 and Sec. 11 of RA 9165 (Comprehensive Dangerous Drugs Act of 2002) are now being prepared against them.