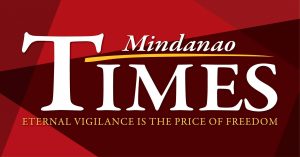 MEMBERS of the Calinan Police Station arrested a courier of a delivery service company during an operation against illegal drugs in Tugbok Proper on Wednesday.

Major Jake Goles, police station commander, identified the suspect as Jimboy Balagon Lavistre of Calinan.

The police report said Lavistre was arrested when he tried to sell about P1,000 in shabu. As he was accepting the marked money, law enforcers immediately collared him.

Law enforcers recovered six sachets of shabu with an aggregate value of about P6,000.

Goles said that in the rungs of illegal drugs distribution in the area, Lavistre was a "street level individual."

The police official also admitted that the work of the suspect had nothing to do with his criminal act. "Nagkataon na yon talaga work niya sa time na na buy-bust siya," he said.

The suspect and the evidence found in him were turned over to the police station as he would facing complaints for violating the laws on illegal drugs.

"Calinan police will continue to strengthen anti-criminality campaign to ensure safety and security of the people," Goles said and that the prohibited substances do not have a place in the community.

"Therefore, if they (those peddling these illegal substances) continue to engage in it, we are very willing to put them behind bars," he added.