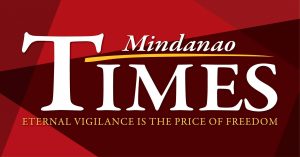 A JOINT team of law enforcers arrested a former top member of the New People's Army who was among the top most wanted persons in Davao del Sur.

Combined forces of Police Regional Office 11, PRO 10 and personnel of the 72nd Infantry battalion arrested on Monday in Sta. Cruz, Davao del Sur Mark Kenneth M Gomez alias Maxey, 26, of Hagonoy.

The police report said that the suspect was arrested based on the warrants of arrest issued Judges Carfelita C Flores of Regional Trial Court Branch 15 and Carmelita S Davin of Branch 19 in Digos City, Davao del Sur.

The report added that the suspect has been facing eight counts of robbery and two counts of murder.

The report added that the mother of the suspect informed the law enforcers that her son was ready to surrender. He has been detained at the Digos City Police station.