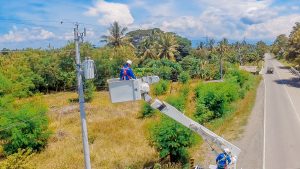 Only one in every 100 houses within the franchise area of Davao Light and Power Co. (Davao Light) has yet to be provided with electricity because it is in a very remote area, a top company official said.
Based on the company report, Rodger Velasco, Davao Light president, said all the 266 barangays within its franchise area are provided with power, but because there are  hard-to-reach small villages only 98.87% of the houses in these villages have electricity.
Those houses under the rural electrification project of the company either get their power from the grid, or the power utility has to set up a battery charging station (BCS), said Velasco.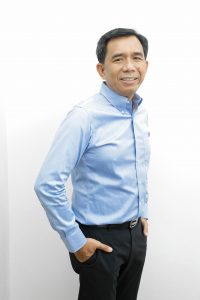 "We have been consistently extending our line in past years to serve the rural areas and will continue to spend to reach 100%," he said, pointing out that the company has been heavily investing in rural electrification so that it can provide power even to far-flung areas.
He said the company spends about P100 million a year for rural electrification either by extending the transmission lines from the grid or by setting up BCS in small communities.
In 2019, one of the villages that benefited from the program was Puroks 7 and 10 in Barangay Anibongan, Carmen, Davao del Norte when the company decided to set up electricity lines to benefit just 93 houses in the two communities.
Carmen is among the three municipalities and Panabo City in Davao del Norte that are under the franchise area of the company. The other towns are Sto. Tomas and Braulio E. Dujali, the latter which was carved out of Panabo, then still a town, and Carmen in 1998.
The company is primarily serving Davao City.
Velasco said that while all the barangays under its franchise area can get connected to the grid, smaller villages within the far-flung ones cannot get power from the system.
 "We have about 80 sitios that are off-grid connected supplied with BCS," he said, pointing out that each station costs about P1.8 million with components like the solar panels, charging controllers, household wirings, battery for each household, two solar streetlights for the village, and installation and maintenance tools.
The company has also included in the cost of the project the fund used to organize the community, he said, "since we will turn over the station to the community for them run the business." 
The electricity that the BCS produces can power 40 households, he added.
"Davao Light does not make any money from these stations," Velasco said.