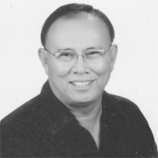 SOME friends of ours wanted to test our ageing intellect. Wednesday morning three friends dropped by our house. Over cups of coffee they asked me one simple question that seemingly could be answered by themselves. The question? What is the difference between people categorized to belong to the "haves" and the "have nots?" We have no idea what they were driving at or up to.

We told them bluntly that they could be kidding. But they insisted they were not. So we obliged. We told them those who belong to the "haves" category have or can have everything because they have the means to acquire them except those that cannot be bought by money which to them do not really matter that much. While the ones belonging to the "have nots" are those who hardly have even the most basic requirements of living and can only dream of acquiring what they want since they do not have the means.
"To dream is free so better dream big," these favorite words from the late Don Ramon Aboitiz that we cannot forget. We do not know if they understood what we said, or even had a fake appreciation of our answer since most of them simply smiled and after emptying their cups, left us alone with a departing intriguing statement: "Ah, that is why."

Late in the afternoon of that day we heard over television a report that we believe could be connected to the question raised by our visiting friends.

Yes, early on — and we assumed that was shortly before her departure – that Mayor Inday Sara Duterte-Carpio was going on leave for a period of 4 days starting April 6. She told her constituents that she was going to Singapore and that her trip is with the approval of the Department of the Interior and Local Government (DILG).
She will be there, according to Mayor Sara, because of "personal health management." She told her constituents not to worry as she will undergo all the necessary health protocols like the conduct of RT-PCR test and quarantine for 14 days when she comes back.

It was from that report that we were able to somehow relate the question raised by some friends on the difference between the "haves" and the "have nots." The question clearly insinuated that when a person has everything, it is only a matter of decision whether to go to a particular place of his or her choice to acquire the services he/she wanted administered on her/his person.
And Mayor Sara definitely has what it takes to make the choice of her personal health managed in Singapore and not in her-governed city or elsewhere in the Philippines. Singapore is known to have the best hospital facilities and health practitioners with expertise in different medical fields.

And to us, that is one choice that should not be questioned. After all, a person's right to health is like any other human rights, constitutionally guaranteed. So what if the mayor is out of the city for several days. Davao is relatively in a good situation if it is about the pandemic that some people are concerned about.
Of late, even the local news broadcasts have not been carrying on the status of the city as to its CoViD 19 cases, the last time we heard about it is that it was declining fast and there was even a time that there was supposed to be no single case of new infection monitored.
We can only assume that the strategy adopted by the city's civic and health authorities in stemming down the tide of the virus is effective. There has been no report of new cases, not even deaths. So, even if we cannot afford to be complacent at this time, no one can deprive the mayor of her right to be checked of her health situation anywhere she wants. She can afford it and she has the authority to travel.

Our concern is actually not really that very significant at this point in time. Nevertheless, we just feel it is worth taking up in this space because when this pandemic will be over sooner or later, it will be raised intentionally or not by some quarters in the city.

Isn't it that some time ago, not really very long time, that some of our political and socio-economic leader in the city were bullish in claiming that in the emerging Brunei, Indonesia, Malaysia, Philippines-East ASEAN Growth Area (BIMP-EAGA) that Davao City suits well for the so-called medical health tourism services in addition to the possibility of becoming the education center for the member countries?

In other words, our leaders believe then and hopefully until now, that we have the best hospital facilities, the human resources like doctors and nurses, medical technologists that could give the kind of service any one from the BIMP-EAGA countries would want to desire.

Now, the acknowledged number one citizen of the city that many political and socio-economic leaders are strongly pitching as the haven for such services, may consider the mayor's announced reason for going to Singapore as one big surprise to their cause.

What does the mayor's seeking her health management in another country make of the pitch for her city as a health tourism center? She could open a big room for interpretation of her trip such as her lack of confidence in the local hospitals' facilities, and of course in the expertise of Davao City's medical practitioners.

If that would be the case, then it is indeed sad for the city's desire to become a health tourism Mecca in the future. But again enjoyment of certain privileges is attendant to whether one has the means or not. That is beyond arguing.