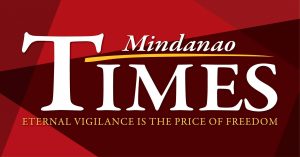 THE city government has administered the second dose of the vaccines against COVID-19 on medical frontliners from private hospitals, said Dr. Josephine Villafuerte, head of the City Vaccination Cluster,

Villafuerte said that 4,557 private healthcare frontliners are scheduled to receive the second dose of the Sinovac vaccines. "These are the frontliners who were vaccinated March 8 onwards at the Mabini Elementary School last month," she said.

Among those that are set to get the second dose are those from the Davao Doctor's Hospital (DDH), San Pedro Hospital (SPH), Brokenshire Hospital, Metro Davao Medical and Research Center (MDMRC), Davao Medical School Foundation (DMSF), Limso Hospital, Davao Adventist Hospital, Holy Spirit Community Hospital, Davao One World Diagnostic Center, the City Health Office (CHO) and infirmaries and private clinics.

She added that the first six hospitals will become venues in inoculating their own workers, while the rest will receive the doses at the vaccine at Mabini Elementary School.

"The interval of the first and second dose for the Sinovac vaccine is 4 weeks or 28 days apart, while those who have been administered with Astrazeneca will have their second dose up to 12 weeks after their first dose," she said, pointing out that the process started on Tuesday and would run for week.

She, however, cautioned the public that the vaccines would not make those getting the shot not vulnerable from the virus infection.

"The vaccine does not make them immune to Covid infection, but they develop antibodies for them to prevent severe cases of Covid-19," she said as she urged residents to maintain following the minimum health standards like wearing of face masks, physical distancing, and frequent handwashing with soap and water.