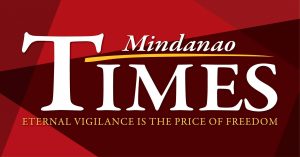 THE number of COVID-19 cases have gone up in Davao del Norte even as the total cases in the Davao Region have been decreasing, the regional office of the Department of Health (DOH) reported.
In terms of active cases, the regional office reported that as of April 7, Davao del Norte had 300 cases of the 813 cases in the region. Davao City, on the other hand, had 297 cases, Davao de Oro had 103, Davao Oriental had 59 and Davao del Sur had 54. Davao Occidental did not have any active case.
However, in terms of total cases, Davao City still had the highest with 13,882, Davao del Norte had 3,368, Davao del Sur had 1,466, Davao de Oro had 1,407, Davao Oriental had 1,363, and Davao Occidental had 220.
In terms of deaths, Davao City had 679, Davao del Norte had 129, Davao del Sur had 56, Davao de Oro had 49, Davao Oriental had 30 and Davao Occidental had had five.
In explaining the rise in cases in Davao del Norte and Davao de Oro, Dr. Raquel D. Montejo, DOH-Davao Region COVID-19 Vaccination Program chief, said Wednesday in an online press conference that there were gatherings in the two provinces.
"We reviewed the reports (and found out) that most of the transmissions in those areas were caused by gatherings," Montejo pointed out.
Because of these gatherings, those who attended these events who turned positive of the virus when they went home infected their entire households.
There were reports, although unverified, that there were politicians who started holding gatherings in the two provinces.
Of late, among those who were infected, as confirmed by his daughter, was First District Rep. Pantaleon Alvarez.
The daughter of Alvarez, Finance Assistant Secretary Paola Alvarez, said the congressman was in good condition and was staying at the family home in the province.
In Davao City, Mayor Sara Duterte said the city government is increasing the number of those to be tested to 1,000 a day from 600 a day.
The mayor, who has gone into a medical leave in Singapore, issued another executive order on April 6 that would include in the testing the third generation contacts of positive cases.
The mayor also said early this week that to be included in inspections are those doing business in government enterprises, like the public market.
Last week, 300 vendors of the Agdao Public Market were tested with eight of them found positive of the virus, while an employee of the city government working in the market also turned out to be positive of the virus.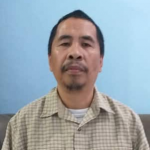 Managing Editor at Mindanao Times