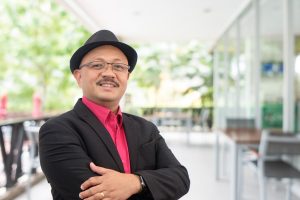 Being a parent means sacrificing even the best opportunities for your family's future. They work hard to secure their children's education and provide for their needs, but sometimes at the expense of losing quality time for themselves and for their families.
Back in the early 90s, Nilo Matunog was working for one of the biggest chemical companies in the world as a chemical engineer. But despite this promising career, he decided to leave the corporate world for what matters more—his growing family.
When he started looking for new opportunities, Nilo's goal was to find a rewarding job that would help him secure his family's future without sacrificing quality time with his kids. This was when the idea of starting a business appealed to him. He found various opportunities to start his own business and so he took a leap of faith and pursued his dreams of becoming an entrepreneur.
The difficult journey to entrepreneurship
Starting a business from scratch wasn't a walk in the park for Nilo. His two businesses failed because of two reasons: first, the 1997 Asian Financial Crisis happened and second, when he fell victim to an investment scam. He tried his luck again a few years later but it also didn't go as planned due to the Global Financial Crisis of 2008. "I am an engineer and an entrepreneur wannabe. I knew so little of financial systems and how to work it out," he confided.
A year later, his wife invited him to listen to an opportunity from AIA Philam Life. "I was financially down, but I am always open to new opportunities. I discovered a whole new world in this business." Despite not having any background with insurance sales, Nilo grabbed the opportunity to become a financial advisor—a decision that changed his life for the better.
Finding "the one" with AIA Philam Life
Nilo began his journey with AIA Philam Life with training that equipped him to become a good financial advisor. "After so much trial and error in setting up a business, it was a relief to have the AIA Philam Life training systems guide me every step of the way and empower me to thrive and grow in this business. It's the best combination of entrepreneurial freedom, corporate structure and systems, superior world-class training and the market potential is huge!"
Aside from growing his financial assets, Nilo also saw this as an opportunity to save lives and to help protect the dreams of his clients. "The mission to save lives and protect dreams is something I can connect with because the reason I wanted to be in business was really for my family, to protect them and achieve our dreams," he shared.
This inspired him to advocate protection and help spread awareness about the importance of being insured. "Insurance is a necessity, but most people just don't know it yet. That is the gap," he said. He believes as an insurance professional, it is his duty to bridge that gap. "It's not an easy job but we are truly saving the lives and future of the families who become our clients."
Reaping the rewards
Nilo has come a long way from searching for the right business to being a top-notch insurance entrepreneur who is now one of AIA Philam Life's District Manager with over 280 insurance entrepreneurs under his wing. Today, more than 11 years since he began his journey with AIA Philam Life, he has now built his unit into a family business that he can pass on to his children, with his daughter now learning the ropes as one of the insurance entrepreneurs in his team. It has been his longest career and business venture and he plans to stay in this industry for as long as he can.
Because of his hard work, Nilo and his family were able to achieve their aspirations and dreams. On top of that, they were also able to travel all over the world. He is grateful to have found a rewarding career and business which has helped him provide for his family. It has also empowered him to live a life of significance and contribution because of the people he is able to help.
He believes aspiring entrepreneurs will also find a fulfilling and rewarding career as an insurance entrepreneur with AIA Philam Life without worrying about initial capitalization. "This is an empowering, rewarding career that can truly change your life as well as the people around you. A corporate career is good but if you are seeking for something you can do on your own as an entrepreneur, open your mind to this opportunity. All systems are in place to help you succeed, and training and mentors are available and ready to address your knowledge and skills needed to become successful," Nilo remarked.
AIA Philam Life welcomes aspiring insurance entrepreneurs to be part of their purpose-driven business that will give them the power to change their lives and the lives of others. With AIA Philam Life's solid franchise business model, future financial advisors can leverage on their strong brand, world-class training, and state-of-the-art digital platforms that allow them to provide seamless service to their clients so they can live healthier, longer, and better lives.
Know more about becoming an AIA Philam Life insurance entrepreneur by logging on to www.philamlife.com/en/financialadvisor/index.html and joining the Business Opportunity Program. For more information on AIA Philam Life, check out the Facebook page at https://www.facebook.com/AIAPhilamLife/, email philamlife@aia.com or call (02)8528-2000.