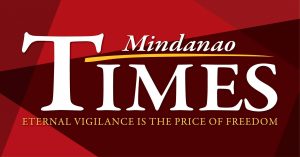 MAYOR Sara Z. Duterte has issued another executive order making mandatory the conduct of swab tests on those exposed to COVID-19 positive individuals.

Under Executive Order 20 which the mayor signed on April 6, all of F1, F2 and F# contacts of positive COVID-19 cases must be tested.

F1 are those direct contacts of positive cases, F2 are those contacts of F1 and F3 are those contacts of F2.

The provision of the order also states that tests of those identified F1, F2, and F3 will be "determined by the Contact Tracing team or the District Health Office."

On Monday, the mayor said the city government is planning to expand the daily testing capacity from 600 individuals to 1,000 individuals.

She explained that this is necessary to ensure that the possible surge of the number of cases is arrested.

Among those to be tested are those vendors in public markets. In testing about 300 at the Agdao public market last week, eight of the vendors and another government work were found positive of the virus.