THE DATU Bago Awardees Organization Inc. announced yesterday the 2020 Datu Bago Awardees last Tuesday. Councilor Pilar Braga, chair of the DBAOI said that the conferment will be done on a virtual platform to comply with health protocols on huge gatherings.

The awardees are: Tita Lacambra Ayala for Literature and Arts (posthumous), Renato B. Lumawag for Journalism (posthumous); Leoncio Villa Abrille and Arturo Milan for Business; Atty. Susan Cariaga for Education; Andry K. Lim for Agriculture and Environment, and Dr. Ruben Robillo for the Medical Field.

The conferment last year was postponed due to the imposition of the Enhanced Community Quarantine in March. This event is traditionally part of the Araw ng Dabaw celebrations.

CARIAGA, SUSAN P.
Category: EDUCATION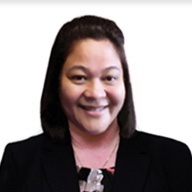 Active in numerous projects that have helped the people around her community improve their way of life (Barangay 7-A). Brainchild and spearheaded in the establishment of the "College Education Behind Bars" program in Ma-a city jail in coordination with USEP and with CHED recognition. And at present establishing in Davao Penaly Colony (DAPECOL) campus for the "College Education Behind Bars" extension program to provide quality college level education to the inmates of DAPECOL in Panabo, Davao del Norte.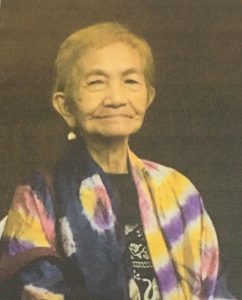 LACAMBRA-AYALA, TITA A
(POSTHUMOUS)
Category: LITERATURE & ARTS

With her numerous literary achievements, she is identified as the "Mother of Davao Literature." A multi-awarded poet, fictionist, essayist, multi-media artist, and independent publisher. She is one Dabawenya poet nationally recognized as confirmed by her her life's works which have received numerous awards, including the National Awards: Don Carlos Palanca Memorial Awards for Literature, and the Gawad Alagad ni Francisco Balagtas." Apart from her books and her literary awards, it is her pioneering and tireless work on the Road Map Series (editorial work to promote the work of artists based in Davao) and the Davao Harvest (the country's first literary anthology that featured regional writers.) that set her apart from her peers in Davao City and elsewhere.

LIM, ANDRY K
CATEGORY: Agriculture & Environment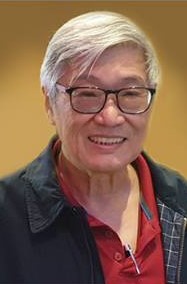 He comes across as a passionate and authentic advocate for sustainable agriculture through natural and organic farming methods which are environment -friendly farming and even natural livestock growing. He has turned his back on his family's business as a young man, to fearlessly strike out on his own. Initially working with Lumad, he was co-founder of the Tribal Mission Philippines, an organization that looked into the comprehensive development of the marginalized and later in 1990 was registered with SEC as Tribal Mission Foundation International, Inc. He focused on agriculture and expanded his knowledge through his engagement with other agriculture organizations nationwide fostering sustainable farming and briefly, cultivating the Lim family's farm in Calinan.


LUMAWAG, RENATO R.
(POSTHUMOUS)
Category: JOURNALISM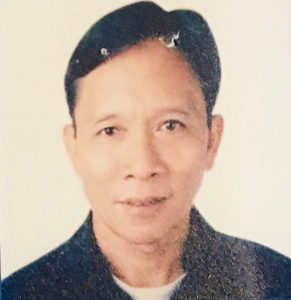 Started as radio announcer with UMBN (DXDS, then DXMC). A prominent Davao photojournalist whose perspective and eye for detail has allowed most of the public to live vicarious moments through his pictures of Davao and history. Highly contributed on the documentation of Davao City since the 1980's through photos and visuals. Contributed much on the photographical history of Davao City. Mentored many youth photographers of the Camera Club of Davao as one of its pillars and his many artistic takes of various points of interest in Davao, Mindanao and recently countries visited by President Rodrigo Roa Duterte. His humble beginnings and person belies the greatness of his work and the impact it has contributed not only to Davao history documentation but also the country's perspective; past, present, and hopefully the future.


MILAN, ARTURO M.
Category: BUSINESS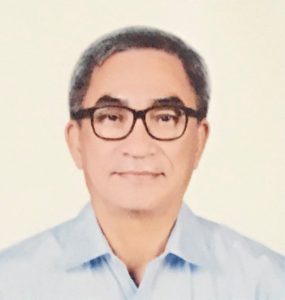 Active in the investment promotion in Davao City as an ideal investment and tourism destination. A champion in small businesses and promoting entrepreneurship to alleviate poverty. Partnered with the City government as President of Davao City Chamber in helping build better infrastructure for the people of Davao City as instrumental in backing up the creation of the Davao City International Airport Authority which was signed into law on August 30, 2019 by President Rody Duterte. An inspiring community servant and volunteer and supported projects like Gawad Kalinga Davao, Our Lady of Victory Training Center, St. Francis Xavier Regional Major Seminary and Medical Mission and Job Fair. Led action in emergency responses in recent disasters like the Mindanao Earthquake by launching an emergency response center which received donations from business community and was able to raise more than Php1.4M in cash and an estimated amount of Php1.5M in kind. A total of six(6) relief distribution were conducted, with more than 6,000 families assisted.

ROBILLO, RUBEN G.
Category: MEDICAL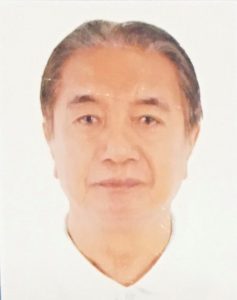 Together with his father, Dr. Isaac T. Robillo, Sr., set up the Calinan General Hospital, the first hospital in the community after realizing the need for healthcare services in the far flung community of Calinan and Marilog. Initiated various community services in sport to environmental campaigns such as for recyclable materials, against marine life destruction through clean-up derive and mangrove tree planting along Davao River and the rehabilitation of Vanishing Island. Is active in community involvement in tribal communities through health and education. Instrumental in accepting foreign students for practicum and training purposes in Davao City as he initiated linkages and affiliations with some Nursing schools in The Netherlands resulting in an exchange program by sending several students and social workers to Holland for educational tour and exposure.




VILLA-ABRILLE, LEONCIO P.
Category: BUSINESS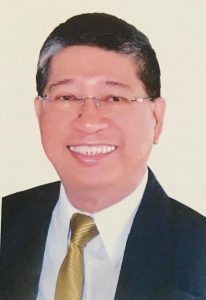 Spearheaded the giving of land to the landless, an advocacy of the Cesario Villa-Abrille Family. Through his dedicated leadership, made possible the transfer of informal settlers across the DCWD Matina and UM Matina to property of the family in Biao, Guianga, Tugbok District as relocation site at no cost to them. Philantropic works through support of the church and the religious by donating church sites, donation of Memorial Lot to the Marist Fathers and instrumental in the construction of parish convent and rehabilitation of a church. As Estate Administrator,, donated school site and initiated the establishment of the Don Cesario Villa-Abrille scholarship program. Also gave support to health endeavours, an advocate in the promotion of culture and international understanding and supported business, civic and other organizations in their initiatives particularly the JCI Senate and Rotary International through his active involvement in community services.