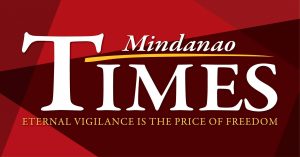 THE CITY government hotlines for COVID-19 vaccination program are now available for senior citizens as they are the next to get inoculated.

Dr. Josephine Villafuerte, head of the City Vaccination Cluster, said although everyone can call the hotlines, the priority now are the elderly because they are the next in the priority list of those to get the shots.

"This hotline is for all who have questions and concerns regarding vaccination registration, but most especially to Dabawenyo senior citizens who are next in the priority list of vaccinees," said Villafuerte.

She added that listing of senior citizens for vaccination is still ongoing in the district centers and they can call the hotlines on what they need to do to get included in the list.

"Initially, those who would like to have themselves listed should go to their district and barangay health centers but there are others who do not know where their district health offices are or which district, they belong so they can ask through the hotlines. We hope that this can be more convenient for them," she said.

Based on the latest data, the City Health Office (CHO) listed about 120,000 senior citizens and that they will be given the shots after the vaccination of frontline workers is completed.

Those who want to get information on the program may call or send messages to 0961 073 4965 for Smart, and 0927 022 9087 for Globe.