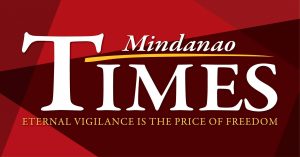 MAYOR SARA Duterte has appealed to residents not to be complacent as there is still a higher probability that a surge in the number of COVID-19 cases might happen.

This developed as the city government, Duterte said, is preparing for the possibility of a surge following the increase in cases in Metro Manila and other areas due to the prevalence of variants considered as super spreader like the one from the United Kingdom (UK).

Although she noted that the number of daily cases has gone down in the last two weeks, the mayor reminded the residents not to let their guard down.

"I-manage lang pud nato atong mga expectations noh makita nato ang surge sa NCR LGUs (local government units) and surrounding areas nga dili layo ang UK variant nga muabot jud na diri kay open gihapon travel diri sa Davao," said Duterte Monday over the city government-run Davao City Disaster Radio.

The city has not recorded any of the new super spreader variants, except for the 10-year old boy who was found positive of the UK variant in January.

City health officials have admitted having been puzzled by the case of the boy as he had no history of travel as well as not exposed to any case.

In case of a surge, the city government said will implement policies similar to those implemented in the past like lockdown of houses. When lockdown is implemented, the city government will assist those affected, although they will still be allowed to buy their food.

She added the City Agriculturist Office will also distribute fresh vegetables to those that would get affected.

"We will try to extend or delay up to the last minute ang atoang pag lockdown or pag sarado sa atong city (in locking down or closing the city)," she said as she assured the residents that the city has still the money to spend in case the surge takes place.

Among the fund sources, she added, are the Public Enhancement, City Peace and Order, and City Disaster, but these sources have to fund those that they were appropriated for.

In using these funds, she said the city government can still help about 200,000 families just like the last time.,"Of course, naa tay ana nga preparation og expectations," she added.