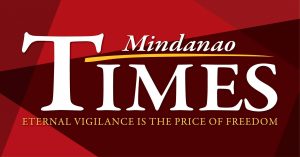 LAW ENFORCERS arrested four individuals in two separate operations Monday.

Those arrested were identified as Juneilyn Marahim Omar, 29, single, businesswoman, of Barangay 22-C; Dominic Dematais Licayan, 32, single, jobless of Matina; siblings Alex, 44 and Ruel, 32 Salvaleon.

The first incident was the arrest of a a trader and another person in an operation that resulted in the confiscation of about P40,000 in shabu in Maa on Monday afternoon.

Michael Uyanguren, Toril Police Station chief, Omar and Licayan were arrested in an operation in Maa as they yielded about P40,000 in shabu.

The police report said a member of the team posed as buyer and when the suspects handed him a sachet believed to be containing shabu, they were immediately collared. The trader also yielded two other sachets of shabu and the police estimated the value of the prohibited substance at P40,000. Also seized was a vehicle which was allegedly used in the transaction.

On the other hand, Major Jack Tilcag, San Pedro Police Station chief, said the Salvaleon siblings were arrested in an operation in Malvar St. Monday night.

Tilcag said the two tried to sell a sachet of shabu to a member of a police team that resulted in their arrest.

Aside from the illegal substance, also seized from them were a mobile phone and the mark money used in the transaction. They also yielded another sachet of shabu valued at P25,000.

Criminal complaints were being prepared against them.