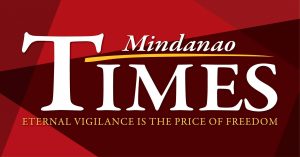 THE LOW risk classification of the city in relation to the COVID-19 was caused by the higher attract rate, said acting City Health Officer Ashley Lopez.

Lopez, also the Davao City Covid-19 Task Force focal person, made the statement after the
National Inter-Agency Task Force (IATF) for the Management of Emerging Infectious Diseases on Saturday changed the classification of the city from minimal risk the previous week.

"Last week Davao City was classified as minimum risk, it is now at low risk. This is because we have a negative 8.74 two-week growth rate (2WGR) which is still low but our average daily attack rate (ADAR) reached 1, from .92 last week," Lopez said.

Based on the World Health Organization definition, attack rate is defined by the number of infected individuals over the number of individuals at risk.

The Local Government Unit Assessment Map, as of April 3, identified Sirawan as a critical barangay after two cases were reported last week and nine cases in the last two weeks, said Lopez.

The map also classified as high risk Barangays 7-A, 19-B, 20-B, and Tigatto; moderate risk barangays as 9-A, 16-B, 34-D, 35-D, 38-D, Bago Gallera, Bucana, Catalunan Grande, Catalunan Pequeño, Gov. Vicente Duterte (Agdao), Indangan, Langub, Lubogan (Toril), Manambulan (Tugbok) and Talomo Proper.

To continue to bring down the cases, Lopez said the city government is intensifying its surveillance of cases.

"We have directed the barangay and district health offices to establish their surveillance units, including detection of symptoms that are related to our influenza-like infections (ILI) and acute respiratory infections (ARI). They also do house-to-house surveillance," he said.

In her program on Monday, Mayor Sara Duterte said the city government is also expanding its testing of individuals who have been exposed to positive cases.