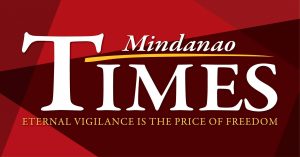 MEMBERS of the Toril Police Station arrested a man for trying to sneak shabu into the detention cell of the police station Sunday afternoon.

Major Michael Uyanguren, police station chief, said Darril James Martinez, 28, of Purok- 9, Marapangi 3 mixed the illegal substance with fish crackers inside a cellophane that was supposed to be given to a detainee.

Unfortunately for Martinez, Master Sergeant Jovito Legorpa, inspected the cellophane and found a sachet of shabu. Legorpa also recovered two more sachets of shabu from the suspect. The value of the contraband, which weighed about 0.21 grams, was about P3,000.

Martinez has been placed in detention together with the person to whom he was supposed to give the illegal substance as he wil also be made to face a criminal complaint for violating Republic Act 9165, the Comprehensive Dangerous Drugs Act of 2002.