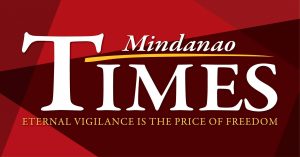 THE CITY government is set to expand COVID-19 testing and hasten contact tracing as part of preventing the possibility of a surge in the number of cases.

"Through the DQR (Davao Quick Response code system), we are trying to expand the testing for F2 and F3. Kung sa una i-test lang na sila kung magpositive ang F1 pero karon i-test na sila," yesterday said Mayor Sara Duterte said over Davao City Disaster Radio.

F1 are those who are directly exposed to positive cases, F2 are those exposed to F1 and F3 are those exposed to F2.

At present, the mayor said only the F1 are being tested and that under the program, these individuals are tested within a week window after they are exposed to those who are positive.

The city government has also started conducting tests on those who have been doing business in its enterprises, like the public markets. "We started sa Agdao and next is Bankerohan. Mao na atong ginatest kay daghan og mga tao," said Duterte.

Of those 300 tested in the Agdao, public market eight vendors and a health worker were found positive of the virus.

However, even when cases are found in these places, the mayor said there is no plan to place them on lockdown. "Dili ingon ana kadali mu-ingon na maglockdown ta. Dili na mao atong first option. Ang atong option is testing and make sure paspas ang contact tracing," she said.

She explained that workplaces have become the main sources of transmission.

She added that the start of operations of the Los Amigos Molecular Laboratory and the equipment that are to be placed in Brokenshire Hospital will help the city achieve its goal of expanding the testing capacity.

"Sa pagkakaron, kung makita ninyo pipila na lang ang atong active cases. So ang ginabuhat nato is unahan nato ang clustering of the cases. Makita nato didto sa report sa contact tracing kung asa nagtrabaho or unsa ang exposure sa usa ka tao, didto ta naga target og surveillance swabbing and testing," she added.

On Sunday night, the regional office of the Department of Health reported that of the 35 new cases, 23 of them were from the city.