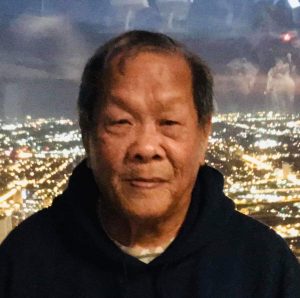 DESPITE her call to organizers of "Run, Sara, Run" movement to stop their activities as about 60 barangay officials joined the national caravan in Metro Manila. Mayor Sara Duterte still wants to protect them.
"I told them to stop the caravan because it is very dangerous for them and for the people of Davao because they can possibly become the carrier of the Covid-19 virus when they return here, and yet they still went ahead," the mayor said.
Known for her "pusong mamon" when it concerns her constituents, the mayor said that instead of putting in jail, she will only make them undergo the 14-day quarantine in a facility provided by the city.
In fact while the caravan participants were already in Manila, she promised to look for help for their stay and their return to the city.
Napakabait talaga ni Mayor. Ininsulto na siya, tinulungan pa niya. Dito kami hindi magkakasundo.
"I cannot bear to see them there because we don't know if they still have money for their food and fuel. So, I will try to find support for you and please note that you will be quarantined for 14 days…to protect the Davaoenos because of what you've done as well as to teach you a lesson so that you will no longer go out of the city. Otherwise, you will be quarantined again for another 14 days," she said.
Ewan ko. I might join the "Run, Sara, Run" caravan in the future knowing fully well that i will not be penalized for violating a city ordinance on health protocols, but will only be reminded just like what parents do their children.
Para sa akin, ang sobrang kabaitan ni Mayor ay hindi din nakakabuti sa mga taong may katigasan na talaga ang ulo. Lalo lang ang mga ito aabuso. Na miss ko ang kanyang kamao noon!
-o0o-
Now that the Holy Week is over and tourism activities seem to have gone back to normal, our planned three-day out-door fishing and camping tour with my children in a popular beach resort in Davao Oriental on April 7, 8, and 9 will push through.
Sorry folks, you will know the resort destination once we get back. For security reasons, heheee!
Yes, we planned this trip a month ago even before the surge in Covid-19 variants. In fact, my daughter Tala already fully paid for the resort reservation through an online transaction.
"We have to recharge as we have been on self-quarantine for more than a year in the eight corners of our house. Otherwise, baka maluko na tayong lahat," I told my children.
This trip of ours will go on as scheduled as it will again test this old fisherman's acquired skill in catching fish by hook-line-and-sinker, unless some urgent policies will lead to its cancellation. . Thirty-five-kilo tuna lang naman ang target ko!
-o0o-
This was the second time I missed my annual religious retreat on Good Friday to the Shrine of the Holy Infant Jesus of Prague at Madapo Hills, a devotion I had done in the last 25 years, but I had to stop because of the pandemic.
The occasion was also my way of knowing who among old friends and acquaintances who are also known devotees of the Child are still living. Once I missed anyone of them while doing the 14th Way of the Cross starting from down the road of GSIS Heights up the winding road of the hills that ends at the Shrine, it would mean he/she is already resting in peace in Heaven. Some maybe in hell! Joke lang.
I think this is also the reason why He wants me to stay behind and let others go ahead of me – to let the world know their passing through my reporting. Pero kung maubos na sila, sino naman ang gagawa nito para sa akin?
Our deepest sympathy to TIMES editorial assistant, May Limos-Faco and family on the passing of their beloved centenarian Nanay who died at the age of 101!