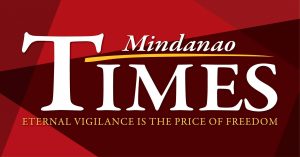 THE OFFICE of First District Rep.Paolo Duterte yesterday distributed cash and relief goods to 84 people affected by a fire incident in Barangay 5-A Pag-asa in Bankerohan on April 1.

Based on the report of the office each recipient, either homeowners or renters, received money and 10 kilograms sack of rice and the distribution was held at Everly Homes, Don Isidro Village, Barangay 5-A.

The City Social Welfare and Development Office (CSWDO) reported the incident affected 350 families with 26 of them homeowners and the others were either sharers or renters.

Investigation reported that the fire burned down 13 houses completely and 15 others were partially damaged. The victims have been housed at the gymnasium in Bankerohan.

Davao Fire District Intelligence and Investigation Office head SFO4 Ramil Gillado said that the fire started at the house of a certain Ramon John Solite. He added that the fire occurred at the first floor of the two-storey house.

The report added that the fire, which resulted in about P500,000 in damages, abruptly spread as the houses were made of wood and that it was caused by a faulty wiring.

Barangay 5-A chief Edgar Ibuyan Jr. expressed his gratitude to the First Congressional District Office, especially to Rep. Duterte, for the help they had given to the affected families.