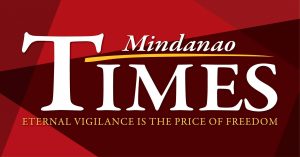 THE Davao City Police Office (DCPO) said that the observance of Holy Week in the city was generally peaceful.

Col Kirby John Kraft, DCPO chief, there was no untoward incident that happened during the period.

Kraft said police personnel of every police station were deployed in their respective areas.

However, the office reported that there were 23 individuals who were arrested for violating minimum health protocols, 23 were accosted for violating the liquor ban, six of them drinking liquor outside their houses.

Those arrested were Martin Tan Ano, 61, married; Marjohn Calimbo Enoch, 24; Roy Labitad Manay, 18; Nilo Sundongan Bando, 29; Ryan Dalangin Cinco , 33, single, Leonardo Anta Ingay, 59 married.

The Baguio Police Station also reported that it seized a gallon of coconut while.

Another report also bared that 18 individuals were also arrested for illegal gambling activities like mahjong and card games.

Major Michael Uyanguren, Toril Police Station chief, said that gambling paraphernalia like gambling cards, mahjong tiles and money used as bets. Complaints against them were still being prepared.