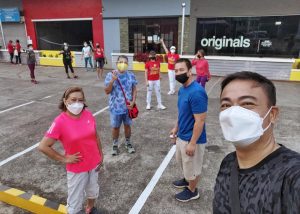 THE restrictions of the pandemic have made it harder for some people to stay fit and find the motivation to exercise.

With parks still closed, gyms operating on limited capacity, and with not much open spaces to exercise especially for those residing in the Poblacion area, BeeFit Gym in partnership with McDonald's initiated the first "Zumba Kita-kits sa McDo" last March 27 and 28 at McDonald's Bajada and McDonald's Matina Crossing.

"We want encourage Dabawenyos to stay fit especially during this time of uncertainty but we want to do it in a safe and orderly manner," said fitness guru and BeeFit owner Vicky Javier .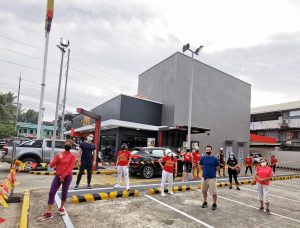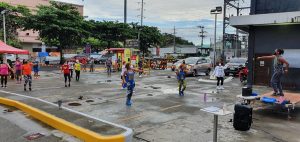 With the supervision of the Davao City Sports and Development Division Office, participants are obliged to follow exercise protocols, such as using specified entrance and exit to the site, using footbath, thermal scanner and QR code, discouraging crowds, following the 2-meter distance between participants, wearing of face masks at all times, among others. There is also a 25-participant limit per Zumba venue.

Last weekend's "Zumba Kita-kits sa McDo" was led by BeeFit instructors Tata Debildos, Jan-jan Romero and Rose Garcia.

For a fee of only PhP150 per person, a participant can already enjoy an hour of fun and safe Zumba plus a breakfast meal from McDonald's.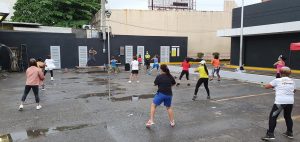 Another round of "Zumba Kita-kits sa McDo" is scheduled on April 3 and 4. Check out Beefit Gym's official Facebook pages for updates.

Special thanks to Wii Rivera of McDonald's and MiKey Aportadera and team of the Davao City Sports and Development Division Office. (Lito delos Reyes)

Photos courtesy of Rose Garcia and Jimmy Ocoma Javier .