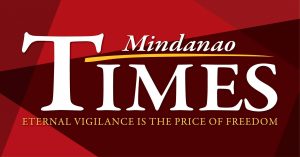 LAW ENFORCERS on Wednesday said they remain on high alert to ensure the peaceful observance of the Holy Week, as well as implement the closure order of Mayor Sara Duterte.

Also, they are reminding residents that strict health protocols are still being implemented especially during the Lenten season.

Speaking on Wednesday's AFP-PNP press briefing, Col. Kirby John Kraft, the city police director, reiterated the order to close down beaches, resorts, and other tourist destinations to avoid mass gatherings.

Anyone caught violating the directive will face sanctions and the corresponding fines.

Mayor Sara Duterte signed on March 29 Executive Order (E.O.) No. 19 Series of 2021 or "An Order For Closure Of All Beaches, Beach Resorts And Other Inland Water Resorts On April 1, 2, 3, and 4, 2021 In Davao City".

She reiterated that "all individuals are prohibited from gathering in beaches and inland resorts during the long holiday weekend for Holy week."

The E.O. 19 directed the closure of all beaches, beach resorts, and inland water resorts starting April 1 to 4, 2021.

Kraft said All the station commanders have already identified the popular beach destinations, so personnel will be deployed from 6 a.m. to 6 p.m. to ensure that no people will go swimming.

"There are already signages place on those resorts and beaches, as well as those unauthorized swimming areas and rivers," he added.

Public Safety and Security Command Center (PSSCC) head Angel Sumagaysay said members of the security forces are mobilized to implement the mayor's order.

Aside from that, Sumagaysay said barangay officials were also told to activate their village security volunteers to help watch over resorts and beaches, particularly in isolated areas.

Maj. Eudisan Gultiano, the police regional spokesperson, said, "Our policemen were directed to coordinate with the churches and conduct patrol on places of convergence. So far, we are still on high alert status with that all areas entering the region are being strictly guarded."

He said the high-alert status will remain under the public health emergency is lifted in the country.