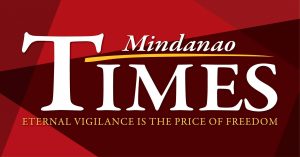 SIXTY individuals face cases after presenting falsified RT-PCR test results to security officers upon arriving at Francisco Bangoy International Airport.

Based on the data provided by the Public Safety and Security Command Center (PSSCC) covering Nov. 13, 2020, to Mar. 29, 2021, they already filed 32 cases against the violators. Three of them are next to be charged through inquest proceedings, while 25 others will be sued through regular filing.

PSSCC head Angel Sumagaysay said that most of them were travelers from Manila and Cebu.

According to the report, there were also five uniformed personnel arrested for submitting falsified COVID-19 swab test results.

"Na-file na ang kaso, wala ta'y ginapili bisan kinsa because you are putting the city at risk. They will be facing criminal charges and possibly administrative cases (We already filed cases, we do not exempt anyone because they are putting the city at risk. They will be facing criminal charges and possibly administrative cases)," Sumagaysay said.

He said they filed a case for violation of Republic Act No. 11332, also known as the "Mandatory Reporting of Notifiable Diseases and Health Events of Public Health Concern Act", for not declaring health status.

Currently, there are four individuals detained for falsification of RT-PCR test results while 23 others were released on bail. He also disclosed that an individual tested positive for the virus.

"Naa ta'y isa ka case nga iyang gi-edit ang result, ang gipakita niya kay negative. Tong gi-verfy kung asa sya nagpa-swab and it turned out nga positive sya (We have a case where he edited his test result and when we verified (from the lab) where he got tested, it turned out that he is positive)," Sumagaysay said, as he advised the public to also check the legitimacy of the clinic before getting a swab test.

The Davao Aviation Security Unit (AVSEU), Airport Health Monitoring Team, as well as the Davao City Police Office (DCPO), has been consistently monitoring Davao-bound passengers, especially in verifying the authenticity of the documents presented by travelers.

"We are religiously implementing the health protocols that should be imposed, particularly at the DIA (airport)," he said.

Recently, Davao City Mayor Sara Duterte reminded Davao-bound passengers against falsifying their documents.

"Automatic, pag-fake imong gi-present, dili na mi maminaw sa explanation, i-hold kana deresto and bayran nimo imong testing, hulaton ang test result nimo. Kung negative ka, deresto na sa inquest. Kung positive ka, deresto na ka dan-on sa facility, filing of case will follow (If you presented a fake RT-PCR, you will be arrested immediately. You will pay for your testing and wait for the result. If you tested negative, you will be directed for an inquest, right away. If positive, you will be sent to the isolation facility while filing of the case will follow)," Duterte said.

On March 23, 2021, in accordance with City Ordinance No. 0477-21, the Davao City Government reinstated its ordinance requiring individuals to submit a negative reverse transcription-polymerase chain reaction (RT-PCR) test result prior to entry into the city via the airport.