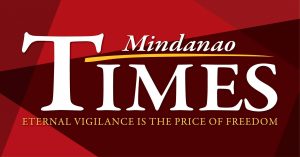 MORE THAN P30 million worth of confiscated illegal drugs were burned by the authorities on Monday at the Davao del Sur Provincial capitol grounds in Matti, Digos City.

The seized contraband included 1,717.9578 grams of methamphetamine hydrochloride locally known as shabu worth P11,682,113.04, and 173,664.3313 grams of dried marijuana leaves worth P20,839,719.756.

Antonio Rivera, director of the Philippine Drug Enforcement Agency Regional Office XI, and Brig Gen Filmore Escobal, director of the Police Regional Office XI, spearheaded the ceremonial burning.

This was in response to the call of President Rodrigo Duterte to destroy seized illegal drugs and contraband, pursuant to the guidelines set on Section 21 of Republic Act 9165 (Comprehensive Dangerous Drugs Act of 2002).

Nephi Noli Dimaandal, the PDEA XI spokesperson, said the burning of confiscated illegal drugs will erase doubts that law enforcement agencies are only recycling the drugs for profit.

Rivera commended the untiring efforts of the local government unit, Philippine National Police, other law enforcement agencies, media, and the community in the fight against illegal drugs.

"This collaborative effort of the five pillars of the criminal justice system serves as a warning to all drug perpetrators that we are working hand-in-hand to suppress the supply of illegal drugs in our country," Rivera said.

The destruction of seized illegal drugs was witnessed by Atty. Michelle D Roldan-Advincula, Clerk of Court, 11th Judicial Region, Regional Trial Court, Branch 19; Davao del Sur Governor Douglas RA. Cagas; Atty. Suseyline M Bakino-Abtarul, Regional Chief, Public Attorney's Office; Prosecutor Teresita M Recto, Provincial Prosecutor of Davao del Sur; and Noel P. Jorolan of The Fraternal Order of Eagles-Philippines Davao Madayaw Eagles.