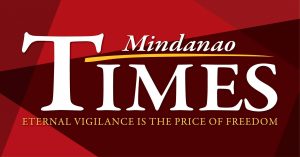 A 25-YEAR-OLD visitor was arrested when she tried to sneak in shabu stuffed inside pieces of bread into the Bunawan Police Station on Sunday.

She was identified as Nelia Escobidal Bogo, a resident of Seaside in Agdao District.

Maj. Noel Villahermosa, the commander of Bunawan Police Station, said that they have a directive to strictly inspect all the food items brought for the detainees in their temporary holding cells.

The police officers became suspicious of the behavior of the suspect, prompting them to open the bread. Stuffed inside were plastic sachets of suspected shabu.

Recovered from her were three sachets weighing more or less 1.5 grams with an estimated value of P10,200.

Accordingly, the contraband was meant for her friend who was arrested for an illegal drug case.

She is now detained in the Bunawan Police Station as she faces a case for violation of RA 9165 (Comprehensive Dangerous Drugs Act of 2002).

Watchman falls

Meanwhile, a village watchman of Barangay Calinan Poblacion was arrested during a buy-bust in Abayon Village, Calinan District at around 6 p.m. on Sunday, March 28.

He was identified as Dominador Jala alias Domi, 45, a resident of the area. The arresting operatives also seized a .22 caliber revolver from the suspect.
According to the report, the suspect handed a packet of shabu to the undercover agent in exchange for P1,000.
The suspect yielded 5.214 grams of illegal drugs, with an estimated street value of more than P83,000.
Based on the record of the Calinan Police Station, the suspect ranked third in the drugs watchlist. He was considered a high-value target.
Domi faces a case for violation of RA 9165 or the Comprehensive Dangerous Drugs Act of 2002 and RA 10591 or Illegal Possession of Firearms.