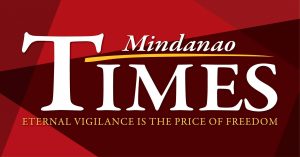 SOLDIERS recovered an assault rifle and assorted bullets during a 30-minute clash with the New People's Army (NPA) and troops of the 58th Infantry Battalion in Gingoog City on Sunday, March 28.

Two soldiers sustained minor injuries and are now recuperating at the Camp Evangelista Station Hospital.

1Lt. Jefferson Mariano, the civil-military operations officer of 58th IB, said the encounter happened at around 11 a.m. in the hinterlands of Barangay Samay when the troops responded to the report of farmers regarding the harassment from the rebels.

They recovered one M16 rifle, one short magazine for M16, four magazines for AK-47, one Signus radio, one cellphone, nine rounds of .40mm ammunition, assorted medical paraphernalia, and subversive documents.

Today, the NPA marks its 52 years of armed revolution.

Lt. Col. Ricky L. Canatoy, commanding officer of the 58th Infantry Battalion, said, "The encounter is a result of the continuous effort and active steps to thwart enemy hostile activities.

" We call on the remaining members of CTGs to lay down their arms and live a peaceful and normal life, and to avoid unnecessary waste of life. The Army will not hesitate and is always ready to use its force against peace spoilers and other threat groups who will continue to use terrorism," Canatoy said.