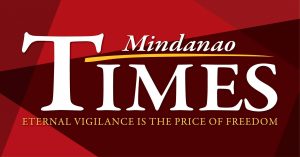 THE PRIMARY suspect in the March 4 murder of a 5-year-old boy was killed in a police shootout during a buy-bust operation in Purok 4, Saavedra Street on Sunday morning.

He was identified as Nolasco Diaborno Sarno, 60, alias Manoy, a resident of Batulosa, Bangkas Heights in Toril District.

Sarno sold suspected dried marijuana to the undercover operative when he sensed that he was dealing with the police. He reportedly drew his gun and fired at the arresting officers, who retaliated and shot him multiples times.

After the incident, the suspect was rushed to Mediquest Medical Hospital but was declared dead on arrival by the attending physician.

According to the investigators of the Toril Police Station, Sarno was the primary suspect in the killing of a 5-year-old boy in Batulosa earlier this month. He was positively identified by his 5-year-old stepdaughter who allegedly killed her playmate, Kenjay Jainar Gido.

The victim was found at the riverside with multiple stab wounds and head injuries.

Investigation revealed that at around 4 p.m. on that day, the victim asked permission from his mother to bathe in the rain. But he failed to return home almost an hour later, prompting the victim's family and their neighbors to start searching. He was found dead at around 6:40 p.m on the same day.

Meanwhile, Scene of the Crime Operatives, led by Lt. Melchor Tomulto, recovered three fired cartridges believed to be from a 9mm pistol, one .38 revolver loaded with five bullets, and one fired cartridge from the site of the shootout.

The police also recovered from the body of the suspect a sunglass pouch containing eight newspaper packs containing suspected dried marijuana and fruiting tops. The confiscated drug items have an estimated weight of more or less 12.08 grams with a street value of P724.