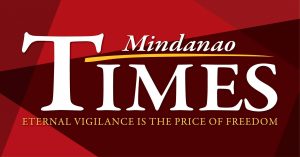 THE EXPECTED arrival of additional vaccines in the city next month will further bolster the program of the city government to protect more residents from the severe effects of COVID-19.

As of March 23, Davao City has inoculated 12,723 belonging to the priority group A1 or a little over (59 percent) of the targetted 21,442 individuals eligible to receive the anti-COVID shots.

Pending the arrival of the next batch of vaccines, Dr. Josephine Villafuerte, the Head of the city's vaccination cluster, said they have to complete the Priority Group A1 before proceeding t the next group.

"We strictly follow the prioritization given by the Department of Health (DOH). We will not move to the next priority group until all of those who belong in the frontline health group are not vaccinated," she said.

On Thursday, the Department of Health and the National Task Force against COVID-19 have also issued a statement reiterating the call to strictly follow the approved prioritization framework of the National COVID-19 Vaccine Deployment Plan.

However, they assured that the national government is exhausting all its efforts to secure enough vaccines to protect everyone.

Priority Population Groups

The DOH issued Department Memorandum No. 2021-0099 on Feb. 23, 2021, providing the Interim Guidelines for the Implementation of the National Vaccine Development Plan for COVID-19.

The directive listed the priority population groups to be followed for COVID-19 immunization.

Priority Group A is the first group of population to be vaccinated. Group A is divided into five subgroups, with Group A1 having eight prioritization groups.

Priority Group A1 includes frontline workers in health facilities both national and local, private and public, health professionals and non-professionals like students in health and allied professions courses with clinical responsibilities, nursing aides, janitors, barangay health workers, etc.

For priority group A1, all workers in a health facility shall be taken as a group. Facilities or institutions of prioritization, in the following order of precedence, maybe sub-prioritized based on (a) historical admission of COVID-19 cases and (b) allocated and occupied COVID-19 beds:

a) COVID-19 referral hospitals designated by the DOH;

b) Public and private hospitals and infirmaries providing COVID-19 care, as prioritized based on service capability, starting from level 3 hospitals, to level 2 hospitals to level 1 hospitals, and then infirmaries;

c) Among hospitals with a common service capability, the order of priority shall be from facilities owned by the DOH, then facilities owned by LGUs, and then facilities owned by private entities;

d) Isolation and quarantine facilities such as temporary treatment and monitoring facilities and converted facilities (e.g. hotels, schools, etc) that cater to COVID-19 suspect, probable, and confirmed cases, close contacts, and travelers in quarantine;

e) Remaining hospitals including facilities of uniformed services not catering to COVID-19 cases;

f) Government-owned primary care based facilities such as Urban Health Centers, Rural Health Units and Barangay Health Stations, birthing homes, and Local Health Offices to include members of BHERTS, contact tracers, social workers;

g) Stand-alone facilities, clinics and diagnostic centers, and other facilities otherwise not specified (e.g. clinics, dialysis centers, dental clinics, and COVID-19 laboratories), dealing with COVID-19 cases, contacts, and specimens for research purposes, screening, and case management coordinated through their respective local government units; and

h) Closed institutions and settings such as, but not limited to, nursing homes, orphanages, jails, detention centers, correctional facilities, drug treatment and rehabilitation centers, and Bureau of Corrections.

Group A2 are senior citizens aged 60 years old and over while Group A3 are adults with comorbidities not otherwise included in the preceding categories.

Under Group A4 are the frontline personnel in essential sectors both in public and private sectors, including uniformed personnel, and those in working sectors identified by the IATF that are directly client-facing and cannot dutifully meet minimum public health standards.

And, Group A, Group A5 includes poor population based on the National Household Targeting System for Poverty Reduction (NHTS-PR) not otherwise included in the preceding categories

Phase 2 of the vaccination program is the Priority Eligible Group B which has six (6) subgroups that will be catered.

Group B1 includes teachers and social workers, Group B2 or the other government workers; Group B3 or other essential workers; Group B4 or socio-demographic groups at significantly higher risk other than senior citizens and poor population based on the NHTS-PR; Group B5 includes the Overseas Filipino Workers; and, Group B6 or those who belong to the other remaining workforce.

The Priority Eligible C are the rest of the Filipino population not included in the mentioned groups.

The sub-prioritization for other priority groups, and their respective exhaustive lists, shall be released in succeeding issuances by the DOH.