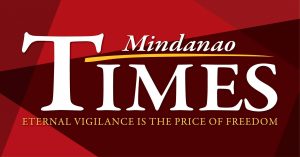 THE 10th Infantry Division reported that seven top leaders of the New People's Army (NPA) in its area of responsibility were either captured or killed this month.

On Wednesday, Major Jerry Lamosao, Public Affairs Office chief of the division, said three of those were killed in encounters, others were captured.

Although the military report identified those killed in previous reports, it has not identified those captured for security reason, Lamosao siad.

The military also exhumed three bodies of alleged victims of the NPA in Paquibato District, while two other rebels were arrested for illegal drugs.

Lamosao said the area is generally peaceful as the soldiers have continued to launch campaign against the rebels amid the COVID-19 pandemic.

"The soldiers are not relaxing but continue to conduct combat patrols and intensify Intelligence gathering," he said, adding that the rebels have continued to enter some areas to sow chaos even when residents do not welcome them.