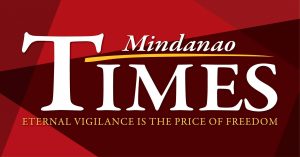 MAYOR SARA Duterte has issued another executive order to update policies on travelers, particularly those incoming airline passengers and those traveling from Manila and Cebu either by land or through other airports.

In Executive Order 12-A, which the mayor signed on Wednesday and started to take effect Friday, the new policy addresses the need "to provide a uniform guide for residents to avoid confusion and misunderstanding."

Among these provisions, which adopts the recent policies of the Inter-agency Task Force on the Management of Emerging Infectious Diseases, is the need for airline passengers to show negative reverse transcription-polymerase chain reaction test results before they are allowed to leave the airport.

Tests must be taken 72 hours before their travel period.

The same requirement is also contained in the new ordinance of the city government.

Also required to submit the same results are travelers from Manila and Cebu using other airports or traveling by land. The rationale behind this is that the two areas have high surges of COVID-19 cases.

Failure to comply with this policy would result in these travelers paying for the tests that they need to take upon arrival.

Overseas Filipino workers, on the other hand, are required to follow the guidelines of the Overseas Workers Welfare Administration (Owwa).

Those residents permanently returning home are also required to self-isolate in 14 days.

Those Authorized Persons Outside Residence (APOR) travelers and other travelers staying in the city for work or business are not required to go into quarantine but must stay in hotels and other accommodation facilities and not in homes of residents.

The new guidelines are on top of other requirements for travelers like the health screening at entry points including the airport, including the testing for those with COVID-19 symptoms in a government facility; and the presentation of a Safe Davao QR (DQR)or alcohol.

The executive order also reiterates the use of face shields which is mandated under Executive Order No. 65-A.