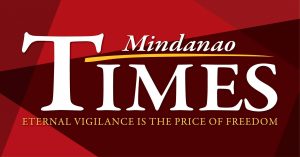 THE CITY government has intensified surveillance of influenza-like illnesses (ILI) and severe acute respiratory infections (SARI) to prove that a daily number of active COVID-19 cases in the city is increasing.

This developed as the city recorded no case on March 22, the regional office of the Department of Health reported.

City Acting Health Officer Ashley Lopez said the monitoring of ILI and SARI cases will determine whether there are unidentified COVID-19 cases as these illnesses share similar symptoms.

"Ato ning gipatuman aron atong ma-assure nga gamay na lang gyud ang kaso," he said.

ILI are illnesses whose symptoms include cough, fever, at least 38ºC in temperature and running for 10 days; while SAR are those that require hospitalization.

Lopez has urged residents to tell those having symptoms like cough, colds, sore throat, fever, and other flu-like symptoms to immediately visit their district health offices for consultation.

"We are actively conducting consultations for ILI and SARI related symptoms so that ato ni silang ma-assess clinically ug matagaan og pagtagad labi na sa pag-provide og libreng RT-PCR test. So that eventually ato na gyud ma-confirm nga ato gyud napugngan o na-control ang kaso sa Covid-19 diri sa Davao ," Lopez said.

He added that those suspected of having the COVID-19 virus during assessment will be made to undergo reverse transcription-polymerase chain reaction tests for free.
The city has testing areas in Tibungco, Mintal, Calinan, Sandawa, and Sta. Ana as Lopez also urged district health offices to conduct tests.
The city government has also established a mobile swab testing team for communities and private establishments where surveillance is needed based on initial assessment.

headed by Dr. Evelino Buenaventura, the team conducted surveillance in the evacuation site of fire victims in Agdao on March 9 with three of the 300 affected families were found to have been afflicted with the dreaded virus.

"Naa pud tay mga pipila nga mga potential offices or organizations nga nagpakita og potential nga mga kaso. Mao nay tumong sa atong Mobile Swab Team to reach out for those agencies or areas wherein naa pa tay pipila ka mga reported covid cases," he said.

The March 22 zero case, said Lopez over Davao City Disaster RAdio was the second day for the city to have recorded no case this year.
"Actually nagsugod nagbaba atong mga kaso sa last week sa February," Lopez said as the city recorded 21 cases the following day.