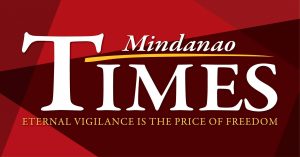 ONLY 200, or 67%, of the arriving air passengers submitted valid COVID-19 test results on the first day of the implementation of the ordinance requiring them to submit the results or they have to undergo at their own expense.

Of the remaining 100, 16 of them submitted results taken beyond the allowed 72-period before the flight, another submitted a tampered test result, while the rest did not have tests as all of them were made to undergo testing upon arrival with them paying for the tests.
Regina Rosa Tecson, City Tourism Operations Office and Davao City Airport Health Monitoring Team head, said those who failed to submit valid test results would not be allowed to leave their homes until the new test results come out.
The one who submitted a tampered test result will be made to face the case for violating the ordinance.
Tecson explained that the ordinance is intended as another policy of the city in reducing the number of COVID-19 cases and preventing the entry of new variants.
Earlier, the Task Force Davao announced that those traveling by land will also be required to submit similar test results if they are coming from Manila and CEbu where cases are increasing.
"Merong surge yung Manila and Cebu so this is our best line of defense lalo na po ngayon na mababa na yung mga positive cases here in Davao City," she said even as she hoped that the public would understand behind the passage of the law.
She said the city government decided to come up with the law after getting concurrence from the Inter-Agency Task Force (IATF) for the Management of Emerging Infectious Diseases.
"We really insisted na we want them tested so hindi sila makalabas sa airport until tested sila," she added.
Those without test results will still be accepted upon arrival and will be made to pay the tests they undergo at the airport, she said.
The policy, she added, is not unique to the city as other local government units like Palawan, Boracay and Bohol also implement it.