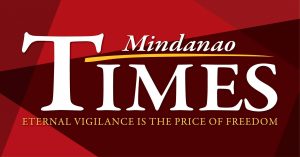 INVESTIGATORS have filed a case against the suspect in the killing of Christine Sunga Corpuz, said Capt. Rosario Aguilar, spokesperson of Davao City Police Office,

Aguilar said a complex case of rape with homicide has been filed against the suspect in the killing of Corpuz, 47, whose body was Ladislawa, Buhangin District on March 1.

However, Aguilar did not reveal the identity of the suspect as law enforcers have been hunting him down.

"Sa pagkakaron dili ma reveal ang name kay ato na syang ginapangita ug dapat madakop na so that we can give justice to the victim," she added.

Earlier, City Police Office Director Kirby John Kraft said the suspect was identified through the close circuit television camera footage that investigators were able to secure.

HE added that investigators were also looking for other proofs that would provide other angles to the crime.

Based on the autopsy report, the victim sustained head injuries, indications that she was raped and was choked.

The case prompted the city government to raise a P300,000 bounty for the arrest of those behind the crime.