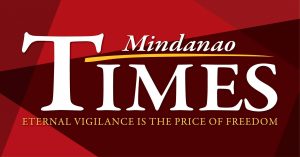 RESCUERS recovered the body of a Davao Light and Power Company (DLPC) who died as cascading soil dragged his body when a landslide took place at the Mandug-Acacia bypass road on Tuesday.

Captain Rosario Aguilar, Davao City Police Office (DCPO) spokesperson, identified the victim as Harvey Mar Cipriano Panes, 46, of Cuidad Ezperanza, Brgy. Cabantian.

Based on the police report, the victim was resting at the construction site of Mandug-Acacia bypass road when the landslide took place, dragging his body and his mountain bicycle.

Earlier that day, Ricardo Yambao, a member of the police auxiliary unit, and his fiancé were jogging when the left side of the mountain collapsed, hitting his fiancé as they were rescued and were brought to the Southern Philippines Medical Center for medical attention.

The body of Panes was brought to Mudiang Funeral Parlor located at Brgy. Mandug for his interment.