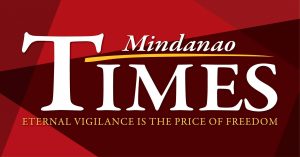 THE CITY government will conduct another security and anti-terrorism community exercise on Friday to encourage residents to be security conscious and have the mindset of cooperating with authorities.

Col. Consolito Yecla, Task Force Davao commander, said the exercise will test operational capabilities of the members of the security and safety clusters, gauge the interoperability of the security and safety clusters and encourage community participation in the propagation of the culture of security.

"The exercise is a mixture of testing the readiness and interoperability of Davao City security cluster in responding to terror attacks and also testing the culture of security of the community by participating in the identification or the interception of the perpetrators," said Yecla, as the campaign, "May Nakita? Dapat Magsalita!", emphasizes vigilance and to inculcate in the minds of the residents to report suspicious activities to law enforcers.

Yecla urged everyone to join the exercise. "Even in the midst of pandemic, terrorism is still nandyan, kaya kailangan nakahanda tayo kahit pandemic (Even in the midst of pandemic, terrorism is still there, that's why we have to be prepared always even during a pandemic)," he said, citing the tragic twin bombing incidents in Jolo, Sulu last year.

Yecla urged the public not to panic over the exercise as he encouraged everyone to pay attention to news reports and public announcements on the event.

"We remind everyone not to panic during the exercise, instead, focus on the environment and observe ano yung napansin nilang suspicious, makinig sa radio stations and media stations para mabilis ma-intercept ang perpetrators," Yecla emphasized.

For suspicious persons and activities, report it immediately to the following hotline numbers: TFD Smart: 0999 227 1111, TFD Globe: 0917 131 4333, DCPO Globe: 0916 659 2576, and/or dial 911.

Last year, the city government launched the campaign after Mayor Sara Duterte issued Executive Order No. 41, which encourages residents the culture of security.