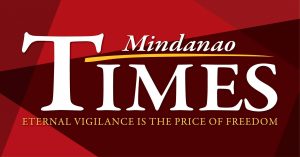 THE MILITARY reported that 21 members of the New People's Army (NPA) and their supporters in different parts of Eastern Mindanao left the revolutionary organizations due to hardships and betrayal.

The report added that four were killed during military operations conducted between March 12 and 22.

Major General Greg T. Almerol, commander of the Eastern Mindanao Command, said these developments were the result of the goal of the command to pursue high-value targets to cripple the movement.

Almerol, who took over the command a week ago, expressed his happiness over the action of these former rebels to give up their armed struggle and return to the folds of the law. He said they will eventually gain access to the support of government through the Enhanced Comprehensive Local Integration Program.

"Many former rebels can already attest to the benefits that come with the decision to surrender peacefully but most importantly, nothing is as priceless as having a peace of mind that is free from any forms of violence and atrocities which they can only experience by abandoning the armed struggle," he said, urging those who are still in the movement to surrender peacefully so they can live without fear.

Almerol also thanked government agencies, particularly members of the different Regional Task Forces to End the Local Communist Armed Conflict, for their support in decimating the rebel movement.

He added that the support of the communities is also recognized as they are instrumental in the success of the command in its campaign against the rebels.

"The people have already spoken that they are already fed up of the NPA's deceits, extortion activities, and violent ideology. Their support to the troops manifests their sincere intentions to get rid of the problems that the NPA has brought to their communities for more than five decades already," he added.