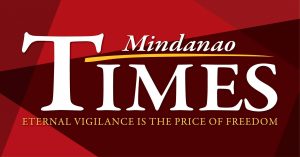 THE VACCINATION program inoculated with Sinovac vaccines 7,970 healthcare workers from public health facilities and private hospitals in the city as of March 22, the city government reported.

Dr. Josephine Villafuerte, Davao City's Vaccination Cluster head, said the number was 38% of the 21,000 target based on the priority list, with 4,700 getting their shots at the A. Mabini Elementary School, 2,913 at the Magallanes Elementary School, 165 at the Metro Davao Medical And Research Center, and 192 at the Davao Doctor's Hospital vaccination hub.

Villafuerte pointed out that vaccination remains voluntary and even frontline workers have the option not to get it. "They have the choice to refuse vaccination because this is voluntary and not mandatory," she said, as 15 refused to get vaccinated and 167 deferred the process.

"Those who refused are those who would want another kind of vaccine. Deferred cases failed to pass the screening stage, some of them have conditions like persistent high blood pressure, exposure to Covid infection, and recent Covid infection," she said.

On the side effects, she said 35 experienced minor adverse effect like localized allergies, itching and pain in the injection area "which is common."

She added the city is also expected to receive another batch of vaccines this month which will be for the remaining members of the priority group.

"We will not move to the next priority group until all of those who belong in the frontline health group are not vaccinated," she said.