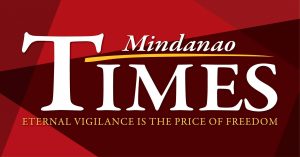 THE MILITARY reported that three members of the New People's Army ( NPA), including a pregnant woman, with two others were killed in separate incidents in Bukidnon on March 20.

The soldiers of the 72nd Infantry Battalion and 102nd Military Intelligence Company captured Leonardo Enamel, 37; Ryan Desalao, 20; and five-month pregnant Merlyn Benano Bentang, 20 in the boundaries of Tawas and White Kulaman in Kitaotao, Bukidnon.

On the other hand, the military also reported that two other rebels were killed during an encounter between members of the 1st Special Forces Battalion under 403rd Infantry Brigade in Sitio Kimutya, Brgy San Rafael, Talakag, Bukidnon.

The dead rebels were not identified in the report although Lt. Col. Vercisio G San Jose Jr., commander of the unit, said the two were among the 70 rebels who were members of the Guerilla Front 68B and Sub-Regional Sentro De Grabidad (SRSDG) of Sub-Regional Committee (SRC) 4 and SRC5 under the North Central Mindanao Regional Committee.

Major Jerry Lamosao, 10th Infantry Division Public Affairs Office (DPAO) chief, said , believed to be the commander of Guerilla Front 53, and the others encountered a team from the 72nd Infantry Battalion which resulted in their capture.

Also seized from them were firearms, ammunition, medical paraphernalia, food and other belongings.

On the clash in Talakag, San Jose said it lasted four hours and took place as the soldiers from the unit were conducting security operations. One of the soldiers also died, while two others were injured.