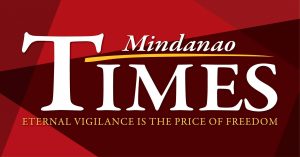 THE CITY government is fearing that another spike in the number of COVID-19 cases in the city might happen following the sudden rise in cases in the National Capital Region (NCR) and some parts of the Visayas.

This is the reason that, starting today, the city government is reimposing the requirement for arriving passengers to show negative reverse transcription-polymerase chain reaction (RT-PCR) test results taken 72 hours before their flight before they can leave the airport.

This time, said Mayor Sara Z. Duterte, the implementation of the requirement is based on an ordinance.

"We will try to prevent a second wave for Davao City. Giunhan na nato sa implementation sa ordinance like the negative RT-PCR result (requirement) when you check-in sa airport. Second, aggressive surveillance (in the communities) sa mga influenza-like symptoms and if naa ipatest na sila for Covid. Third, ang strengthening sa contact tracing and our TTMFs (temporary treatment and monitoring facilities) are on standby," Duterte said.

The mayor said that arriving passengers may also opt to secure nasal test results and that tests must be taken before their flights as the city government, unlike in the past, will not shoulder these tests.

"Kung dati pwede ra magpatest diri, it's different now kay naa na ordinance and need na nila magpatest bago muabot diri," the Mayor said over City Operated Radio on Monday.

On Friday, the city council passed an ordinance mandating incoming passengers to show negative tests taken at most 72 hours before their flight.

"In the event na naay makasakay sa airline na walay RT-PCR result, they will pay for their test. Kay naa sa ordinance dapat duna nay test pag-enter sa Davao Airport. So magbayad na siya if mukuha siya diri,"the Mayor said.

Also, arriving passengers should ensure that they have secured the Safe Davao Quick Response code because it will be scanned upon their arrival.

Those who will not able to present results will be swabbed upon arrival and will have to wait for the results before they are allowed to go home.
The mayor also warned those who might fake the test results as they will not only be placed on isolation, but they would face the consequences of their actions if they finally are sent home.

For land travel, she said, travelers will be determined whether they are from either Metro Manila or Cebu as those from these places will undergo tests and will be sent home as they will be later informed of the results.

Those who will just pass through the city they will be escorted up to the borders.

Only those arriving residents who are from Manila and Cebu are the ones required to obtain negative RT-PCR results, the mayor said.

The city government is also fast tracking the buying of equipment that the regional office of the Department of Health is requesting to help prevent the possibility of second wave of COVID-19 cases.

Meanwhile, the city government released the latest classifications of barangays between March 22 and March 27.

Identified as critical risk barangays are Mintal and Subasta in Calinan; high risk are 10-A, Communal, Rafael Castillo in Agdao and Toril Proper; high risks because of their close proximity to critical risk barangays are Bago Oshiro, Balengaeng (Tugbok), Cawayan (Calinan), Mulig (Toril), Sirib (Calinan), Sto. Niño (Tugbok), Tagakpan (Tugbok), Tugbok Proper and
Wangan (Calinan); those that are moderate risk are 11-B, 15-B, Bago Aplaya, Baliok (Talomo),
Gov. Paciano Bangoy (Agdao), Maa, Pampanga, Sasa, Tacunan, Tibungco, and Tugbok; those that are moderate risk because they are near high risk barangays are 4-A, 8-A, 9-A, 19-B, A. Angliongto Sr., Cabantian, Crossing Bayabas (Toril), Daliao (Toril), Indangan, Lapu-lapu (Agdao), Lizada (Toril), Panacan, San Antonio (Agdao), Ubalde (Agdao) and V. Hizon, Sr.

All other barangays that are not mentioned are considered low risk ones.